头马会议素材·即兴演讲问题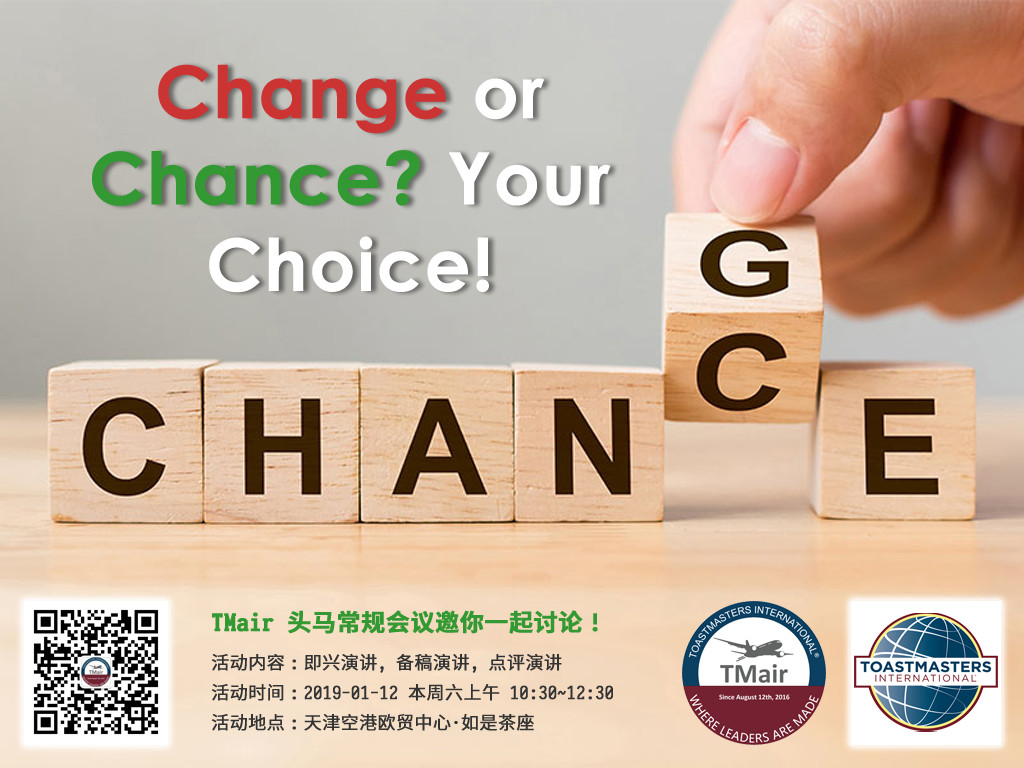 Opening
We live in a world that is changing at ever-increasing speed. Change is the new normal. News are popping out of our WeChat, Toutiao, Weibo and other Apps. Change often leads to negative feelings and anxiety in our lives, but does it have to be a bad thing? Is there any chance that we can understand, embrace and even take advantage of change?
Warm Up Questions
How much have you changed in the past 10 years?
Is growing old a good change or a bad change, can you share your opinions?
Level Up Questions
If for some reasons you had to leave your company and re-apply for a new job, how would you cope with it?
If you had to live in another city for some years because of work, what would you think and how would you make your plan?
When facing sudden changes in your life, how do you free yourself from anxiety?
Expert Questions
In a world of unprecedented changes, how can we not just survive but thrive?
If life's changes were too hard for you, whom/where would you seek for support from?
How much is your impression of Toastmasters Club changed since you first joined it?
Optional Questions
What kind of changes do you wish to happen around/on you, why?
Have you ever taken advantage of a change to benefit your life?