In your whole life, what has been your biggest concern? Of course, the answer is yourself, or at least it depends on yourself. Today, I'd like to talk about an important discovery about self.
Let me began by telling you a story.
Once upon a time, there was a beggar. He had been sitting by the side of a road every day, begging for money, for thirty years.
One day, a stranger walked by.
The beggar stopped him and asked: "Would you offer me some change?" and holding out his baseball cap.
The stranger replied: "I have nothing to give you. But, I see you are sitting on something. What's that?"
The beggar felt a little disappointed and replied: "It's just an old box, I have been sitting on it for many years."
The stranger continued asking: "Have you ever looked inside?"
The beggar replied: "Why bother? I'm so poor, there's nothing special in it."
But the stranger didn't give up and said "Just have a look inside".
So, the beggar took some time & effort to open the box. After that, he is totally astonished & excited —— Gold! The box was filled up with gold!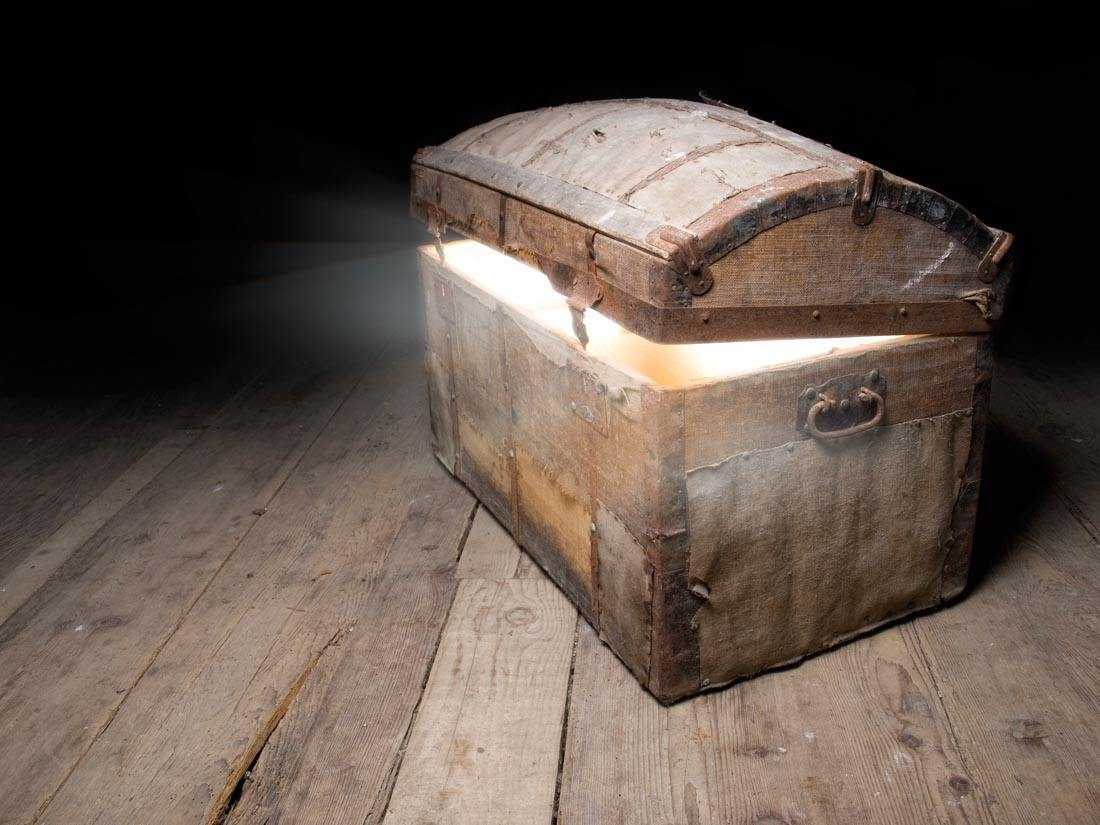 So, what does the story tell us? When I first read the story from a book, I didn't think it had anything to do with myself. Firstly, I never have to beg for money from others; Secondly, I don't seem to have any "old box" around me to discover.
However, when I continued reading the book, I found something inside myself that is very similar to the beggar's situation ——
To give you example: I promised to give a prepared speech for today, but until yesterday I didn't have a complete speechwriting. I feel stressed and nervous… And I want to talk to others on WeChat and I played computer games, but I just cannot focus on the writing. It felt very bad. But, what should I do in this situation?
Then I remembered the answer from that book:
After that, my stress gradually faded, and I can refocus on my speech writing again. So today I am here, stepping on the stage with confidence.
Well, before closing my speech, let me ask you a question: Do you know what is "The Undiscovered Self" I was talking about? …… Yeah you are right, I didn't talk about it explicitly.
So what indeed is "The Undiscovered Self"? It's just like the beggar's old box filled with gold. It's inside you, but it's always covered by our "inner voice" —— when we tried to blame someone or blame the outside world. 
When we stop replying to the inner voice and focus on the present moment, we will be truely enjoying ourselves.
I guess some of you may be interested in the book I mentioned in my speech, so I produced this (QR Code) for you. I hope you can use this mind trick or mindfulness training practice to improve your English and your communication. When you can stop your inner voice, you will be a better communicator and discover a better self.