Opening
In my last prepared speech, I had introduced myself and told you why I became interested in thinking about happiness. Today I would like to talk about something more specific: the motivation behind our work.
Could you remember this kind of situation? You planned to finish an important work, either your graduate design, your research paper, a product marketing slides, or something like that… However, for some reason, you cannot pursuade yourself to do it right now. You delay it again and again, until the deadline is right ahead of you, you feel more and more anxious and pressured, but the work is still there…
Actually, even me myself didn't escape from this situation, I planned to finish writing my speech draft on Wednesday afternoon and show it to my Mentor, but I had't finished it by Friday afternoon.
Do you know why we sometimes procrastinate / or delay again and again like this? (Wait for about 2 seconds) ——The answer is we don't have enough motivation.
What is Motivation & How to Get More of It?
Motivation is like the gasoline fuel of a car or the electrical power of our mobile phone. without it our work will slow down.
So what can we do to increase our motivation supply in order to finish our work on time? just like gas-station for the cars or power-bank (or "充电宝" in Chinese) for our mobile phone? (Wait for about 2 seconds) ——
Research reveals that there are 3 key factors, or 3 keywords behind our motivation: Autonomy, Mastery & Purpose. you can put their initial letters together to form a word M·A·P, so what do they mean?
Autonomy is the freedom to decide when & how to finish our work. If there are a lot of noise or distractions in our workplace, or there is a judgmental boss who always want to tell us what to do, then we cannot do our work autonomously, and our motivation will decrease.
Mastery is our ability & desire to learn new skills, since I've already done some public speaking, and I want to improve my skills, I feel more motivated; On the contrary, if I were too shy or never spoke publicly, I would be less motivated.
Purpose is the meaning and orientation behind our work. If we believe our work is helpful to others, or at least we can expect some authentic, warm-hearted, positive feedbacks from others, then we will be more motivated, otherwise if our work are not recognized or even totally ignored by our boss, colleagues, customers or audiences, then we will be less motivated.
After I explained the 3 key factors to you, what do you think? (Wait for about 2 seconds) —— Why didn't I mention MONEY or SALARY that everyone is familiar with? (Wait for about 3 seconds) ———— Okay, the answer to this question is simple: In our daily work, salary is like a bottomline for our motivation, if we are not being paid decently we will not work for that company. And when we are paid above the bottomline, the Purpose factor will play a more important role, such as "I want to be paid more than my colleagues", etc.
Closing
So the conclusion is clear now: "What is motivating our work"? Three things: Mastery, Autonomy and Purpose, to help you remember this "MAP", I have published a blog article to explain it in details. (Please scan this QR Code if you are interested.)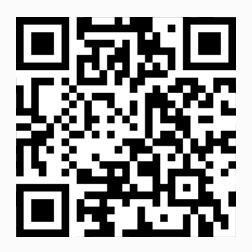 I hope with this MAP keeping in mind, you could increase your work motivation and become more productive in your own life & career. 🙂